The designs of the door handles look fantastic and present an elegant appearance for any kind of room. The exquisite designs on this list will bring elegance to your home.
Traditional Main Door Handles
Introducing our brass traditional door handles – a stunning addition to any main door. Made from high-quality brass, this handle features a classic design that complements any style of home decor, from traditional to modern. Its elegant and timeless finish adds sophistication and luxury to your front door, creating a warm and inviting atmosphere in your living space. With its durability and long-lasting beauty, this handles is not only functional but also a statement piece that will enhance the overall aesthetic of your home.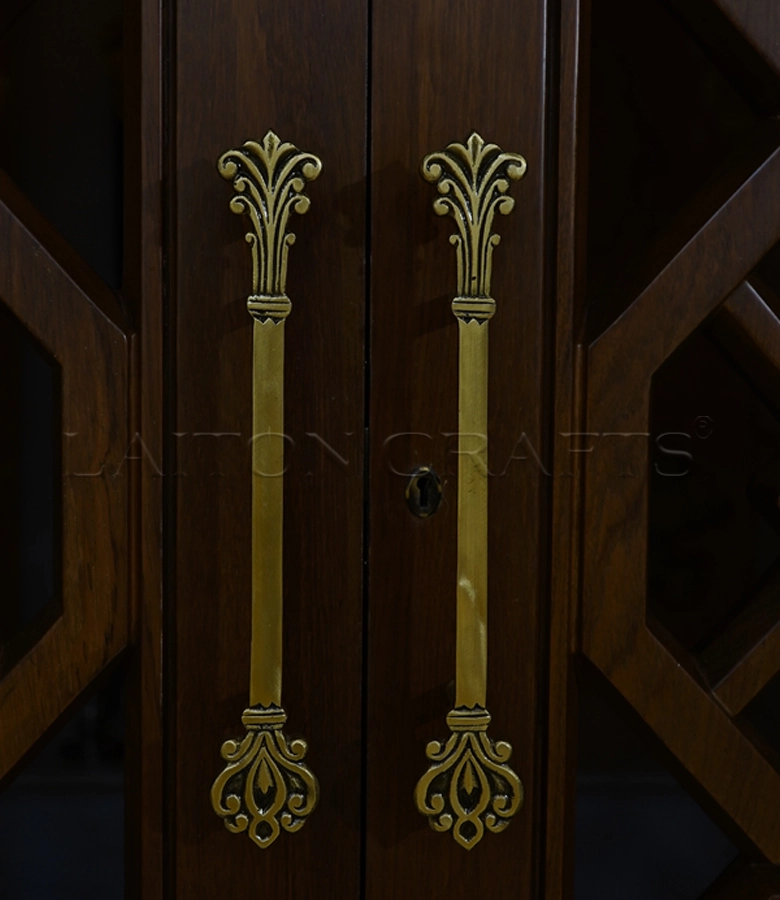 Geometric Themed Main Door Pull Handles
Laiton Crafts geometric brass pull handles is a stylish and modern choice for any home. With its unique design, warm brass construction, and sleek angular shape, this handles are sure to catch the eye and complement a contemporary décor style. Its functional and comfortable grip make it an excellent choice for any standard door, adding an element of sophistication to any room. Upgrade your home's aesthetic with our bold and elegant geometric pull handles.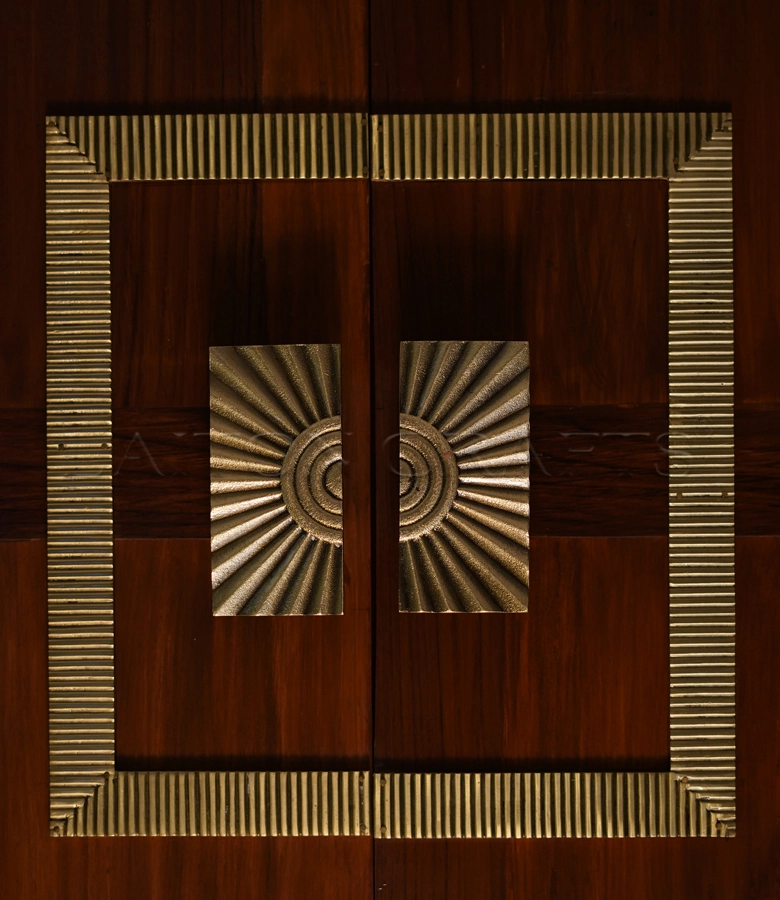 Contemporary Main Door Pull Handles
Laiton Crafts contemporary pull handles is a sleek and stylish addition to any modern home. With its minimalist design and clean lines, this handles seamlessly blends in with your home's decor. Crafted for durability and longevity, it's easy to install and fits most standard doors. Upgrade your home's aesthetic with our elegant and practical contemporary brass handles.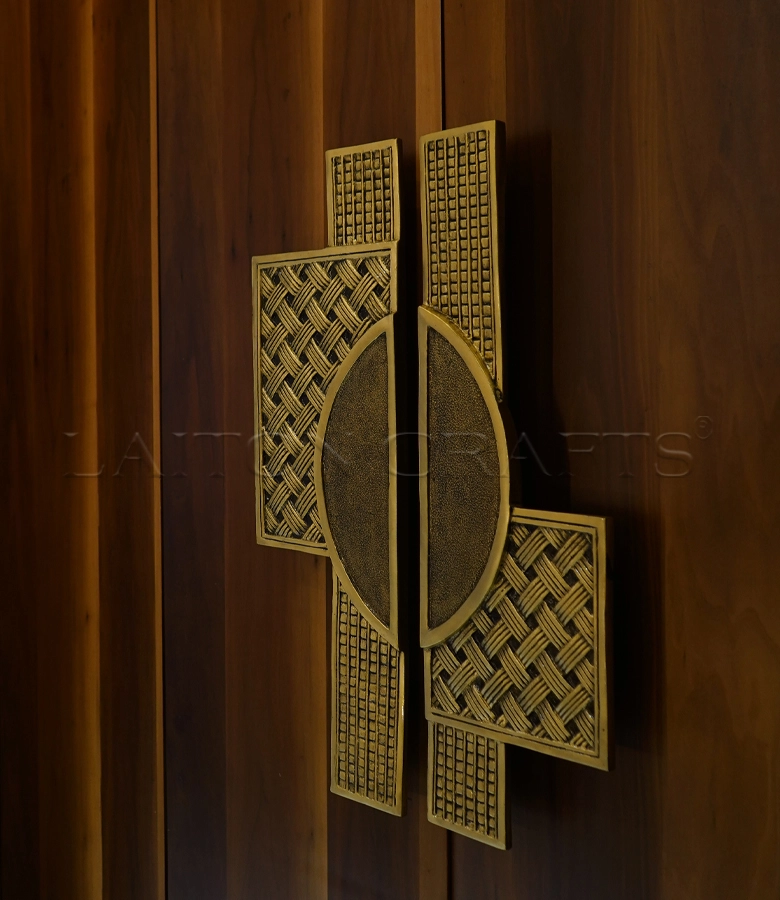 Deepa Themed Traditional Pooja Door Handles
Add a touch of tradition to your pooja room with our Deepa themed brass handles. With its intricate design inspired by the traditional oil lamps, it's a beautiful and meaningful addition to any home. Crafted from high-quality brass for durability and long-lasting shine. Illuminate your pooja room with our stunning and symbolic Deepa themed handles.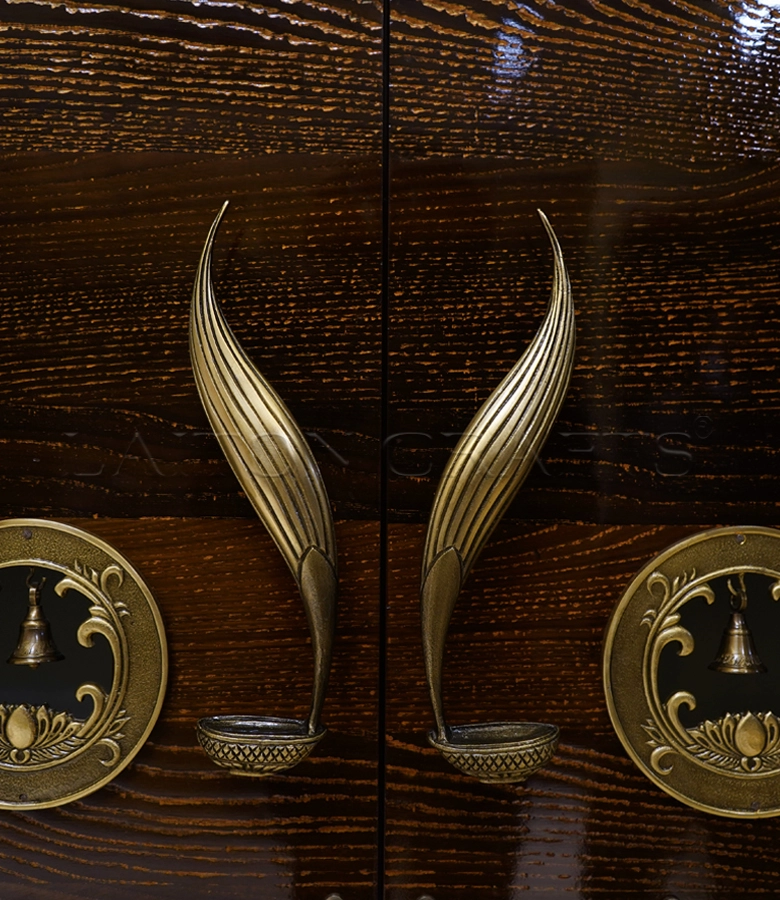 Traditional Pooja Door Pull Handles
Transform your pooja room into a serene and sacred space with our stunning traditional brass door handles. It adds a touch of tradition and elegance to your home thanks to its intricate design and beautiful brass finish. Enhance the spiritual ambiance of your pooja room with our exquisite and meaningful traditional handles.