Before decorating your home, it's essential to consider the styles and themes in the room. You can give your house a sophisticated appearance by using the right metal wall art to decorate your walls. With the help of metal art supplies, you can achieve your ideal indoor or outdoor design. Wall art significantly impacts the interior design of your home. Metal items are a universal tool for wall decoration since they can be used in almost any room and complement any color scheme.
So, let's get started by looking at some fantastic wall decorations that will make any modern home look better.
Abstract Metal Wall Art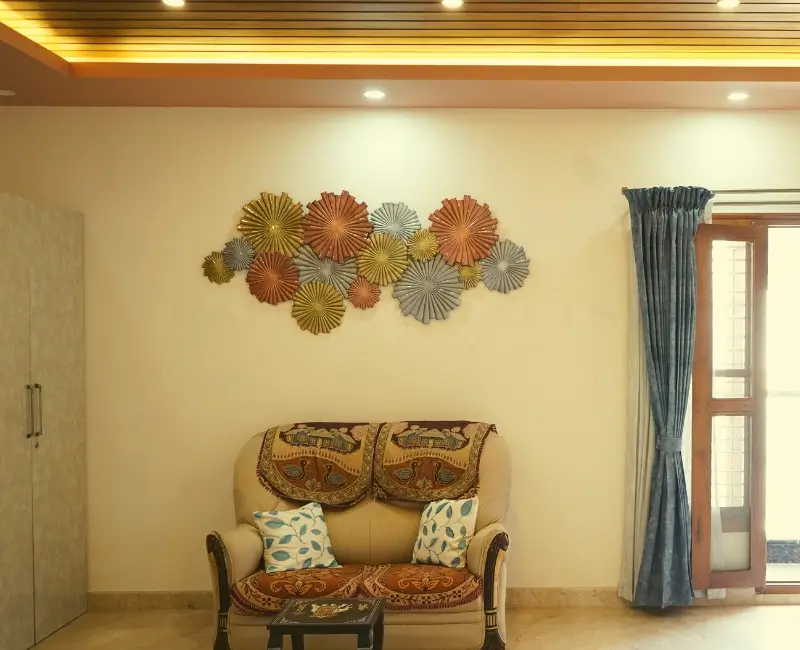 This wall-style layout's dynamic, meticulously abutted metal craftsmanship is stunning. The intricately formed metal used in the wall art is resistant to rust and maintains its original appearance over time. This unique piece is prestigious and delicately decorated with hands. This piece of art can easily be used to decorate a café, restaurant, office, or home.
Buddha Metal Wall Mural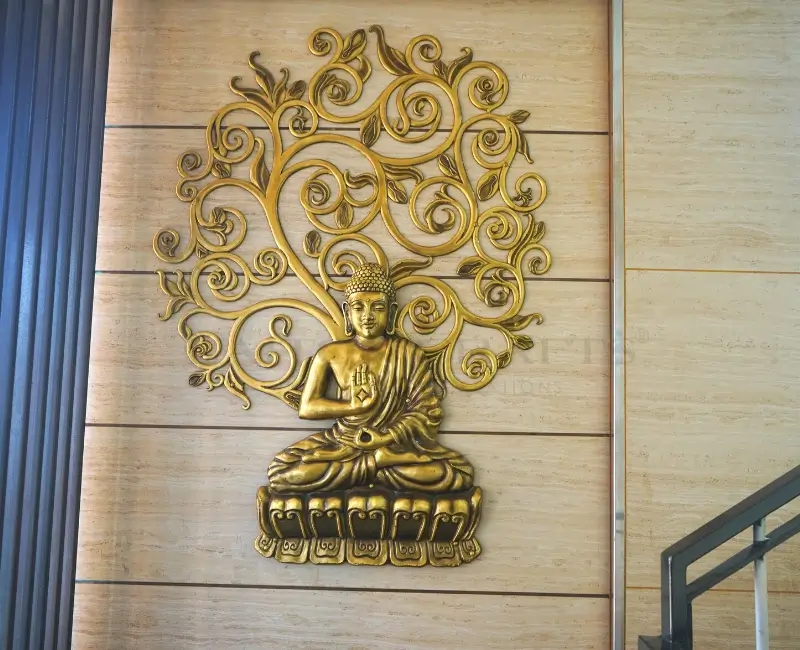 This peaceful wall art depicts Lord Buddha in meditation and is an ideal addition to any room seeking harmony. Experienced professionals handcraft Buddha Wall Murals precisely using quality-approved raw materials and cutting-edge techniques that conform to industry-defined norms and standards. Additionally, our products are available in a variety of sizes to meet the requirements of our prestigious customers
Butterfly Murals
Butterflies are one of the lucky angles of nature and serve as a reminder of how precious life is. These brilliant golden color metal butterflies are hand-crafted with great care and have a texture that is elegant and one-of-a-kind, giving them refined sophistication. Moreover, this metal piece was hand-decorated and exquisitely crafted. To bring your room to life, you can install a butterfly wall mural on your wall.
Peacock Wall Mural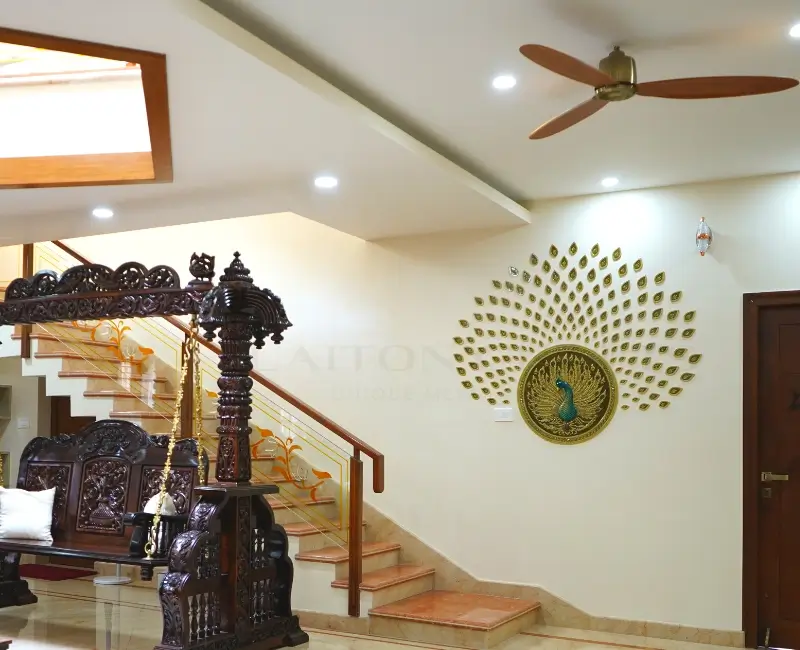 This Peacock Metal Wall Decor adds style to your wall space. Made of metal with a hand-crafted design, it is a unique and eye-catching addition to any rustic or contemporary-inspired decor. You can style it above a sofa or in a dining room to add personality to empty walls. In addition, this piece of art makes a beautiful artistic statement for any living space in your home.
Lotus Leaf Meta Wall Art
The Metal Wall Art Decor in Green & Pink Color Lotus Leaves Design is an ideal option to adorn the walls of your Living Room, Drawing Room, Bedroom, and Hall Entrance Wall. Moreover, the Decorative Wall Decor looks stunning against a solid background, enhancing its beauty even more. These Wall Murals are currently in trend for a classy and sophisticated ambiance. Furthermore, you can decorate your Indoor Balcony or Garden with this piece of art as it complements the natural surroundings very well. In addition, you can style it with different wall hangings and create your unique wall art.